The habit of taking tobacco is like pouring cold water on a sizzling hot romance.
Whether you're smoking cigarettes or chewing tobacco, the habit can have a negative impact on your libido, sexual performance, and even sperm quality.
The nicotine and other chemicals in tobacco can decrease blood flow to the sexual organs, making it harder for both men and women to get in the mood and perform. Studies have shown that smoking can reduce sperm count, decrease sperm motility, and even cause erectile dysfunction. This can be devastating for couples trying to conceive and can also lead to feelings of inadequacy and embarrassment for men.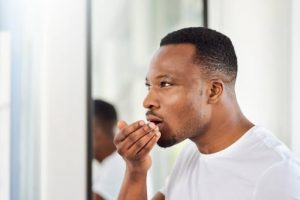 Let's not forget about the social aspect of tobacco use. Smoking and tobacco use can lead to bad breath and stained teeth, which can be a major turn-off for potential partners. Plus, the smell of tobacco can linger on your clothes and hair, making you less attractive to those around you.
So, if you want to keep your sex life hot and spicy, it's best to avoid tobacco use. A healthy body leads to a healthy sex life, so kick the habit and enjoy the benefits of a sizzling romance. Trust me, your partner will thank you for it!