350 million people around the world are living with viral hepatitis, a deadly infection that can destroy the liver. The liver processes nutrients, filters the blood, and fights off infections, but when it gets inflamed or damaged, it can't do its job properly. Hepatitis is typically caused by a viral infection but some factors including excessive alcohol consumption, toxins, certain medications, and certain medical conditions, increase the risk.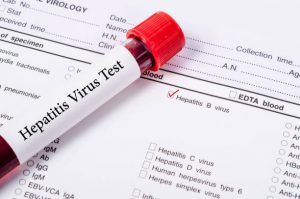 What are the types of Hepatitis?
Hepatitis comes in different types, each with its own characteristics. The main types of Hepatitis are:
Hepatitis A (HAV): Usually spread through contaminated food or water, this type of Hepatitis is often short-term and doesn't lead to long-lasting liver damage.

Hepatitis B (HBV): Transmitted through contact with infected blood, bodily fluids, or from an infected mother to her baby during childbirth. 

Hepatitis C (HCV): Primarily spread through contact with infected blood, HCV can also lead to both acute and chronic forms of Hepatitis. 

Hepatitis D (HDV): This type of Hepatitis only occurs in individuals who are already infected with Hepatitis B.

Hepatitis E (HEV): Often transmitted through contaminated water, Hepatitis E is similar to Hepatitis A in the sense that it's usually acute and doesn't lead to chronic infections. However, it can be particularly dangerous for pregnant women.

Autoimmune Hepatitis: In this type, the body's immune system attacks the liver, causing inflammation and damage.

Alcoholic Hepatitis: As the name suggests, this type of Hepatitis is caused by excessive alcohol consumption and can lead to serious liver complications.

Toxic Hepatitis: This form of Hepatitis is caused by exposure to certain toxins, drugs, or chemicals, and can vary in severity depending on the substance involved.
How is Hepatitis Contracted/Transmitted?
Hepatitis can be transmitted by coming in contact with:
Blood

Sweat

Semen or vaginal secretion

Saliva

Breast milk 

Faeces

Tears
How soon will the symptoms of hepatitis c show after being infected?
For Hepatitis A: 15-50days after infection
For Hepatitis B: 1-6months after infection
For Hepatitis C: 2-12weeks after infection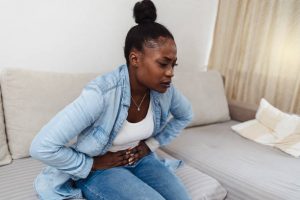 What are the common symptoms of Hepatitis?
Dark urine

Stomach pain

Yellowing of skin or eyes

Pale or clay-coloured stool

Low-grade fever

Loss of appetite

Fatigue

Feeling sick to the stomach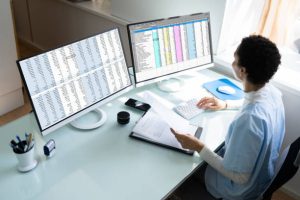 Key Facts About Hepatitis
According to the World Health Organization (WHO) data for 2019:
A staggering 296 million individuals worldwide are living with hepatitis B.

Hepatitis C affects around 58 million people across the globe.

During that year, 1.5 million individuals were newly infected with chronic hepatitis B, and another 1.5 million with chronic hepatitis C.
These persistent infections can have severe consequences, with WHO estimating that in 2019, approximately 1.1 million deaths occurred due to hepatitis B and C infections. These fatalities are often associated with liver cancer, cirrhosis, and other conditions resulting from chronic viral hepatitis.
On the other hand, hepatitis A and E infections, although not leading to chronic infection, can be quite severe and even cause liver damage and death. Outbreaks of these infections are prevalent worldwide, especially in regions with poor sanitation conditions.
Who Is Most at Risk for Hepatitis?
The risk of contracting hepatitis increases if:
You belong to the baby boomer generation (between ages 59 and 77).

An expectant mother has been infected.

You have had exposure to blood or bodily fluids.

You have received transfusions or transplants.

You share personal items with others.

You have gotten a tattoo or piercing in an unclean environment.

You are living with HIV.

You have a history of injecting drugs.

You have undergone long-term haemodialysis.

You engage in unprotected sex.

You are of African descent.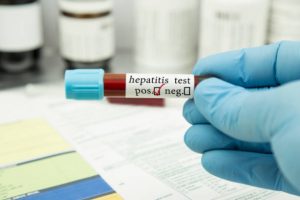 How to detect hepatitis:
Hepatitis can be diagnosed by the symptoms, a physical exam and blood tests, liver ultrasound, or liver biopsy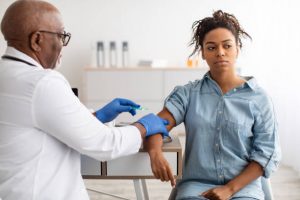 How to Prevent Hepatitis:
See a doctor and get vaccinated.

Wash your hands often.

Use caution around infected people.

Wash and cook foods properly.

Routine checkup

Do not share sharp objects or toothbrushes.

Practice safe sex

Be alert, especially in places where the conditions are unsanitary or poor personal hygiene is prevalent.
Treatment:
Several antiviral medicines can help fight the virus and slow its ability to damage the liver. 
Livomyn tablet is an ideal liver tonic that protects the liver from damage, regulates bile flow and improves liver health. Livomyn contains herbs that help to manage the Hepatitis B virus and strengthen the immune system.