You're standing at the counter in a mall, and someone walks up to you. They lean in and whisper:
"Hi, sis. Uhm, you're stained."
You're all dressed up for your friend's party, ready to get into your ride. Suddenly, you feel uneasy and rush back to the restroom to check yourself.
"Oh, God! Not today. I'm not even ready for this."
It is nothing to be ashamed of, we are here for you.
How To Keep Track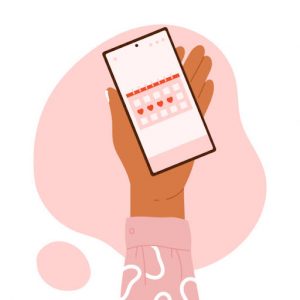 Mark the start and end dates of your period on a calendar each month, on your phone, or a physical one. Record the days you have your period and any physical or emotional symptoms that you experience during your menstrual cycle. This way you can predict the date of your next period and calculate your menstrual cycle.
Your menstrual cycle is the time from the first day of one period to the first day of your next period. In other words, if you have a 28-day cycle, it takes 28 days to get from one period to the next. 28 days is often referred to as the standard length for a menstrual cycle, but some people have cycles that are shorter or longer. Some may be as short as 21 days or as long as 35, and that's completely fine. Your cycle also might not be the same length every month, in most cases, that is normal.
You can also use certain apps and websites to track your menstrual cycle. Be sure to check your calendar regularly.
Understanding your own body makes it easier to detect problems.
A new exercise routine, an increase in body weight, pregnancy, or simply a stressful period can also cause irregular periods. Also, a change in the menstrual cycle may be an indicator of health issues.
One late or early period is not necessarily a cause for alarm, but if it happens often, you should schedule an appointment with a Gynaecologist.