Let's talk about one of the most dangerous myths surrounding contraception- the idea that using salt and gin can prevent pregnancy. Unfortunately, this misconception has been flying around, leading people to make risky choices regarding their sexual health.
While the idea of using salt and gin may sound tempting due to its low cost and easy accessibility, it is not a safe or effective method of contraception. In fact, attempting to use salt and gin to prevent pregnancy can lead to serious health complications and even death.
Salt can cause irritation, inflammation, and dryness in the vaginal area, making it more vulnerable to infections and sexually transmitted diseases. The alcohol in gin can also cause dryness and irritation, which can lead to further complications.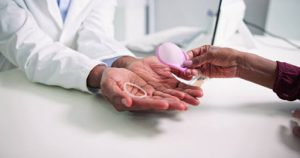 If you're looking to prevent pregnancy, there are plenty of safe and effective options available. Using contraception like condoms or birth control pills is not only much safer, but it's also more effective.
It's important to remember that misinformation like this can be dangerous. So let's debunk this myth once and for all and rely on actual forms of contraception.
Take your sexual health seriously and make informed choices. Don't risk your health or future by believing in myths. Remember, there's no substitute for safe sex!